I get occasional questions from people asking me what Enwil really means. Even if people don't ask me, most of them think about it.
So let me break it down and explain to you slowly.
What really is ENWIL?
Enwil is an abbreviation. EnWil actually is a combination of two words: Enormous + Will.
I was dumb, used to be the greatest procrastinator of all time with very little confidence and did nothing worthwhile. I used to be lazy and tried getting things done in an easy and ineffective way. I needed to change and convert all my knowledge into reality with the help of motivation. Hard work requires motivation. I needed motivation to work hard, to be healthy and almost everything. I did have a willingness / will power for changing myself. I could get those works and habits done through my will power but I didn't have something to remind me of those things. So I thought of creating something which will always stay with me and help me accomplish all my dreams through motivation.
So then EnWil was born/created. EnWil is not me. It's something that's inside me, something through which I work hard and do everything to make this world a better place, at least in a small way. It doesn't have to be big. I am motivated because of a thing called Enwil which is in me. So when you refer and call me Enwil you are calling the inner part of me. Specifically, not me. But anything that's inside me is me. So yes, I am Enwil. En means Enormous and Wil means Will or Willingness. [Enormous] + [Will / Willingness / Will Power] = EnWil.
I needed a new word, so I just made one. Mind you, I don't create words lightly.
Hence,
enwil: hybrid of "enormous" and "will".
I took off 'en' from "enormous" and 'wil' from "will".
There's a lot of things I know theoretically but I can't convert it into reality. Enwil comes as a rescue boat.
Why would I want any name associated with me when I already have an original name?
That's because there is pretty much less competition in Enwil and I can dominate the name by myself and influence till the end of time. Most importantly while I am associated with it I get the motivation to work on my dreams and bring out the Enormous Will from inside me. 😉 That's the primary reason I created this abbreviation/name. It was not designed to be a name though.
For me, EnWil is a challenge. I've created this to be like a legacy/history of myself. A path where I work hard on my dreams to create my own line. While I am associated with EnWil I got to make sure that I give my best shot at everything I do. It will be shameful to ruin this abbreviation after I've started it for good purpose. So it gives me weird type of energy and motivation. How can I ruin anything that's associated with my name? And everything I create and have done till now is for it. This website wouldn't exist if there was no EnWil in me.
I had this thing in mind for years. First it struck me when I was in school probably during grade 7 or 8. It was then and there I thought that's going to be something in me. It was something that helped me be what I am today. That's the power. I was curious enough to check if I'd find something about enwil in the internet. For the first time when I searched for Enwil in the internet it was some type of character's name in some animated cartoon. Maybe it was Japanese. I didn't care and even found out some girls have this name. This name is used really less with boys and girls. This name doesn't belong to a boy or a girl and has very rare existence. It's simply an abbreviation which belongs to the willingness inside of a person. Maybe if I dominate it, it will slowly take the momentum towards an abbreviated name. who knows?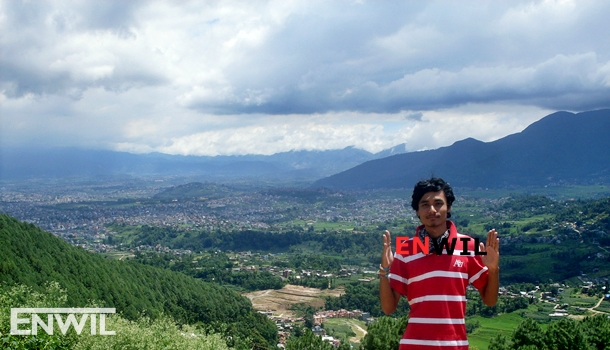 While I first had this name in my mind, I wanted to have enwil.com really bad. So, I went to my web browser and typed enwil.com to check if anything would come up. The web browser then said that there was 'No Website Found' and I was really happy. I thought if there was some website with name Enwil then I wouldn't be able to have domain name with that name. If any company or people owned it then I would have to buy from them like how Tynan bought his. He needed $5000 to buy tynan.com. I'm not willing to pay that much money but I feel really lucky to get Enwil.com. I got it for pretty much less money.
So now, I guess you have atleast some faint idea of what ENWIL means.
Do you keep or use anything that's closer to you to motivate yourself? or do you think it's unnecessary?
Leave your answer in the comments below.
###
I made sure that I would post this blog post on December 12, 2012 at 12:12PM i.e. 12-12-12 12:12
Glad that I finished it on time 🙂