There are days when we can't focus on our work. Some days it's effortless to flow on our work rhythm and someday we just can't focus on our work. We simply don't feel like working at all. We usually feel the urge to do something else as soon as we try to focus on our work.
We all human beings are professional procrastinators. I don't know why but all of us procrastinate a lot, and you know it well. It's just that some of us learn to deal with it effectively whereas others struggle to overcome it. Since we all procrastinate, it's really hard for us to get our stuffs done. Usually, complex tasks are hard for us to complete or even start at the first place.
I've figured out an effective strategy for it and it's called the Time Boxing method. However, this technique is not the only way to overcome procrastination, but instead, it's one of many. A technique that works for others might not work for you. There's no one magic technique for procrastination or anything. Experiment all and figure out which works for you. This technique might or might not work for you.
It is a simple time management technique I use often.
Whenever we have to complete or work on complex tasks, we tend to procrastinate and shift it to further date. As a result, we never get it done. This is where time boxing technique comes in. The technique is to spare some time for some particular task. Spare, for example, 30 minutes for any task you don't like. Don't push your self too hard to complete the work. Just work till 30 minutes or till your allocated time period. If you complete it then, you'll finish your complex task, if not then you can set another time boxing period for another date.
Give yourself a specific amount of time, which you won't go over, and you simply do the best job you can within that time.
For example: If I have to write something and I don't feel like writing then I'll set timer for 15 minutes and write only for 15 minutes. I don't expect it to be great, I just try and get it done. Since, there's only 15 minutes to write, I won't feel like procrastinating. Instead, I'll feel the urge to write since there's only 15 minutes left for me to write.
Time boxing can be done for everything. Don't feel like reading? Just set the timer for 10 minutes and commit yourself for reading only 10 minutes. Since your brain will be aware that it only needs to read for 10 minutes, which is easily doable, it starts to read without procrastinating.
Time boxing also makes getting started less intimidating. It's a lot easier to begin on a task you only have to do for fifteen minutes than on something you have to spend an indefinite amount of time on.
I'm using this trick for programming. Whenever there's really complex programming task ahead of me, I tend to procrastinate and leave it. So now, what I do is, create a timer for 30 minutes and just work on it for the fixed time. Sometimes I get it done and some other time there's some work left to be completed. Either way, that's an advantage for me, instead of not getting anything done.
Time boxing method works because whenever you have to commit on something for a very limited time and you don't have any expectation, you tend to throw yourself into it. It's not hard for us to work on something for a very limited period of time.
It also makes us complete the work faster because there won't be anything for us to worry about.
Getting started on a task is often more difficult than doing the task itself. So, next time whenever you feel like kicking the balls of work, use this technique.
Yesterday, during my exam, I had to face objective questions. I would loose marks if I guessed it wrong. More specifically: One correct answer would equal to 1 mark whereas one incorrect answer would result to loss of 0.25 marks. So, every incorrect answer would result to -0.25.
I was wondering if I should leave unfamiliar questions or guess the answer.
Should I risk 0.25 for 1 marks or should I leave it and play it safe? I kept asking this question to myself from time to time. I wasn't sure what to do. There were 5 answers to choose from. So the probability of my answer being correct was relatively low.
After much internal debate, I planned to risk 0.25 for 1 marks. I could have played it safe but I didn't like the idea of leaving something behind, when I could play it. If I left it and played it safe then I would get nothing and loose a mark, but if I risked it, I had the chances of both – getting right and wrong. Probability of it being right was 1/5. I would win a mark if it was right or I'd loose 0.25, if it was wrong.
Taking risk seemed pretty good idea to me at the time because it would leave me uncertain about my marks. I could go up because it had high limited upside, i.e. 1 marks and if I had it correct, and had low limited downside, i.e. -0.25.
That's the same with life. Always look on the upside of everything, not the downside. I always love the idea of taking risks. The thing that intrigues me about risk is that it has got unlimited upside and limited downside – most of the time. Even in the worst case, it has limited high upside and low downside – like in my case. If I win I get 1 marks, if I loose I only loose 0.25. That's pretty awesome.
However, it would have been a whole other case if I'd loose 1 marks for a wrong answer. I would then consider playing it safe. It's a kind of skill you develop where you identify upside and downside of any stuff. If downside equals to upside or the downside is unlimited then you'll be a fool to try and risk it.
You want to learn programming? Just jump into it. Most people think that they'll loose time if they can't learn it, but compare it with the amount of knowledge you get through it. It has got unlimited potential. The upside is unlimited and downside is limited to just wasting your time, which you would waste, anyway, watching TV. You can create different stuffs, you can earn lots of money and you can fix technical issues by yourself. The idea is solely based on risking your time for unlimited upside. Look at it this way: The worst case scenario is that you'll loose your time but you'll at least gain some knowledge which will help you forever.
Same with musical instrument or anything you want to learn. Take risks and aim for the unlimited. If you're near unlimited upside then take risks. There's unlimited potential in business. If you crash then you'll loose only what you had, but if you grow then there's no limit to how much you can grow. It's unlimited.
People who play safe work as employees whereas people who take risks build business. People who play safe stay on a fixed place, whereas people who take risks travel the world.
By any case, people who take risks have thrilling, happy and much more adventurous life. This life is a one go and it can end pretty quickly. There's a saying that, If you don't build your dreams, someone will hire you to build theirs.
In the nutshell, Identify the upside and downside of anything you want to work on. If it has got unlimited upside and limited downside, as in the case of business, take risks. You can lead if you win and guide others if you loose.
Identifying upside and downside is a skill in itself. It might take time to learn but it's totally worth it. And helps us in every aspect of our life.
The bird who dares to fall, is the bird who learns to fly.
There are many sources for inspiration for us. It might be a good article, a heart touching video or a painting. The source of inspiration are many but the most excellent source of inspiration is within ourselves. We are our own source of influence but we almost always never take time to realize it.
For example: I was finding it pretty hard to write new posts because I had covered most of the topics in my head. I started to read other's post for inspiration to write, so that I could cover the same topic in a different way.
But everything that came from inspiration was not my idea. It was somebody else's idea, which limited the originality of my work.
After it started getting really difficult, I started to think about myself. I started to think about my struggle and everyday life. I found many influences which was unavailable in other people's work. And at that moment I realized that was how I started writing.
I used to take inspiration from myself and it used to be relatively easy to write, compared to covering other people's ideas.
I used to think about myself and take inspiration from it. One of such post is Death as Motivation. That was one of the first post when I started writing. I was motivated to work everyday because of death. I knew I would die and didn't have enough time. So, I started working on something to create an impact. As soon as this thought came to me I started writing. But, nowadays I have been pretty much neglecting my own thought. It's because I am influenced by others work – which is bad in a way.
However, It's not totally bad to get influenced by others work, but it's bad when you get influenced by others and you try to create your own product in terms of the influence. It will just help you create duplicate content. You can't bring your original work after you get influenced by others. Whenever you are influenced by others, your own work mixes with the influence. There's nothing bad about it, but I don't like it because we won't be able to work on our own influences, which will limit the originality of the work.
Actually, it's good that we get influenced by others work when we hit the writers block and work hard to create our own stuff. It helps us flow on our momentum, which is the basis of creation.
I might search for a topic to write about through others blog post, but I will have hard time writing about it, because that's not my original idea. If you want to sound genuine and real, you need to search for your own influence in life. It also makes it easy for us to write or create genuine products because we don't have to think from the perspective of influence. We can just think about ourselves and write it.
If you just think about yourself and your life, you will find many influence.
Not only writing, there are many stuffs like painting, music, art, programming, which needs more original work. Taking some time to realize it will help us create many different stuffs.
###
I just tried making a video of my new year 2070 trip to Bhaktapur and it came out really bad – not what I expected. It doesn't flow naturally. Anyway, It's below if you'd consider watching it.
Just about a week ago, I finished reading The Avant-Garde Life by Jamie Bowlby-Whiting, the creator of GreatBigScaryWorld.com. I enjoyed every piece of the book and was duly inspired by it. It was written to help other people follow their own dreams by disregarding the conventional rules of society in the same way that he has chosen to do, and features great advice from other people who have chosen alternative paths in life. He also mixes up some philosophy about happiness and life.
So, here are some excerpts that I highlighted  while reading The Avant-Garde Life, which you can get for free at GreatBigScaryWorld.com/ag. And there's a short interview with the author below the excepts.
The best kind of charity is to help those who are willing to help themselves.
==========
We measure everything against the average because we do not want to appear less successful than others around us. In other words, happiness is relative. In a competitive working environment, everyone pushes for more. More money, more success, more everything. If you live your everyday life in this environment, you can never stop. However high up the ladder you climb, you will always be able to ask for more. If you ever reach the very top, you will have to fight to keep others beneath you. There is no end goal.
==========
It is only when you are becoming, that events have an effect on our levels of happiness. Becoming is the period of transition, of change.
==========
You cannot simply rely upon one large positive event to bring you ongoing levels of happiness.
==========
You should keep having new and exciting experiences in order to maintain elevated levels of happiness.
==========
Better still, think back to your childhood when you had big dreams about the world. Look through that small child's eyes and assess how great your life and your job really are.
==========
Do not live your life in a way that will offer you regrets. Time is precious and non-refundable. You can never take it back.
==========
Biological evolution dictates that we must strive for excellence above mediocrity.
==========
If deep within your soul, you feel this pull of desire to ask for more in life, know that you are not alone.
==========
For most people, night is when the demons come. It's the only time of the day when they are free of obligations to their jobs and left with nothing more than their own thoughts. To silence those thoughts, people learn to suppress them by overloading their sensory systems with digital entertainment and letting go of reality by consuming alcohol. Both your fears and frustrations at your extraordinarily ordinary life can be easily suppressed by an over indulgence of flashing lights or alcohol. There is a reason why most homes have televisions and why the average Westerner spends 20-30 hours watching television every week. Other than simply existing, we've forgotten what to do with ourselves now that we no longer have to fight to survive.
==========
Enjoy everything while it is still a pleasure, but stop it before it becomes an addiction. Addictions are pleasureless activities driven by compulsion and obsession. They suppress true desires, leaving you with a dirty feeling of dissatisfaction.
==========
As a child, I found myself obsessed with computer games. In the end, I felt a compulsion to play them and realised that I no longer took pleasure in completing levels. I played because I didn't know what else to do. I had a comfortable life and even the grim, joyless dissatisfaction of winning on a TV screen couldn't help alleviate the mediocrity of life.
==========
A wise American president, Theodore Roosevelt, once said, "Far better it is to dare mighty things, to win glorious triumphs even though checkered by failure, than to rank with those timid spirits who neither enjoy nor suffer much because they live in the grey twilight that knows neither victory nor defeat."
==========
The unbounded joy that one can experience from simple pleasures is not known to those who have not experienced times of great difficulty. Often it takes a dramatic life event such as the loss of a loved one or an insight into one's own mortality to experience great difficulty for the first time. When extremes of feeling have been suppressed for too long, dramatic events can throw one so far out of life, that it is hard to know how to come back.
==========
If today is great, love it for what it is. If it is terrible, hold tight. It doesn't last forever.
==========
Solo travellers meet more people than those who travel with friends because they constantly have to make the effort to engage in social interaction. When others see you on your own, they will find you more approachable. From past experience, I have found that the more comfortable I become in my own company, the more approachable I am to others.
==========
It is with good reason that so many people now choose to move through the world solo. It is not because they have no friends. It is because it frees them of the limits imposed by a travel partner. Travelling solo offers a way to experience the world in an individual's own unique way, with no limits and no boundaries, other than their own perceptions of the world.
==========
The world is not a list of places to check off. You do not know a place by simply visiting it for a matter of minutes and taking a picture. You could travel to every country in the world and not see anything if your only aim was to say that you went there. Equally, you could spend a whole lifetime trying to explore a single country and never see it all, never know everybody that calls it home.
==========
The movers and shakers in this world are the people who chose not to conform. Think of your real-life heroes, whether living or dead. Leave the superheroes for now. Why are they your heroes and what did they do? At the time they existed or in the field they were involved with, were they considered conventional? No. The great men and woman throughout history, whether scientists, creatives, or 'undefinedists' were not the people who conformed to society. They were the ones who had new ideas and chose to break free. No matter how much they were ridiculed, disbelieved, or verbally crucified, they had a belief that they followed through on.
==========
Not every new idea is a good one. But if we do not have new ideas, the world will stop evolving. Our species as a whole will become weaker. This is not how evolution is designed to work.
==========
It was only after years of travel that I realised one could eat for free when a friend of mine introduced me to the idea of skipping (otherwise known as dumpster diving or freeganism). This involves going to the waste bins at the back of supermarkets and collecting the food that has been disposed of due to it approaching it's sell by date. This may sound terrible at first and when this idea was first suggested to me, I was rather disgusted at the prospect. Then I found out that most food in the bins has gone out of date that day and is sealed. Most people who take part in this activity do it not for economic reasons, but as a way of reducing world food waste. There are people around the world who do not have food to eat, yet we throw away huge surpluses of food everyday. Trash wiki is a great resource for finding local skipping spots across the world.
==========
Possibilities are infinite, the path is unmarked, and you unmake the rules.
==========
Along those lines, I also asked him some questions about him and his life. He's really honest about everything – and that's what I like about him.

Most questions I asked are out of curiosity. He has really interesting stories and adventurous life, you'll surely like the interview below:
Q) So, Jamie, what's your story?
A) I started out on the well trodden path in life and worked my way from school to college to University and came out of it all with a Masters in Mathematics. Instead of building a career and making lots of money, that's the time when I stopped walking that path and decided to live life in a way that I wanted to live it. Someone once said, "I believe in you," and I took those words to heart. I want to believe that nothing is impossible.
Q) If you were given a chance to go back to your life when you first started moving, what would you do differently?
A) I would have started creating earlier. Although I have created memories everywhere I have been, I want to make things that other people can appreciate. These range from words and videos on the internet right through to building schools and digging wells. Possibilities to create something wortwhile and share it with others are endless. That's what I want from my future.
Q) Who is your role model and why?
A) It's quite ridiculous but I always loved Robin Hood, Jack Sparrow, Max (from Where the Wild Things Are), and The Little Prince. They are a happy combination of daring adventurers with simple morals and aims who aren't afraid to accept challenges and can adapt quickly to any situation. Plus pirates and moral theives look pretty damn cool while doing their thing. In the real world, I really enjoyed the story of Alastair Humphreys who cycled around the world without much money after he finshed university. I love real life adventurers who take on great challenges without the need for excessive amounts of money or training but instead, have a whole load of guts.
Q) What things do you not like to do?
A) Go on guided tours, read guide books, take photos of buildings that look better on postcards. Everrything typical toursits do. Many people love to do these things and that's really great for them. Those things just aren't for me. I like to walk the road less travelled.
Q) Tell us about a time when things didn't go the way you wanted.
A) It happens every day! Nothing in life can go to plan and if it did, life would be terribly dull. A few years ago, I realised that putting all our eggs in one basket can lead to heartbreak. Instead, I found that we have to react to whatever situation we find ourseves in and adapt to alternative plans. Right now I am planning a large journey and due to visas, global conflicts, and unforseen events that happen everyday, I'm not yet sure which continent it will finish on.
Q) Finally, what's your superpower or what's your spirit animal? (How do you get the courage to travel the world?)
A) Superpower: Flight. I'd fly like a peregrine falcon so I could go anywhere and everywhere as slowly or quickly as I wanted. The journey is often more important that the destination.
Spirit Animal: Ideally a snow leopard. They are sleek, elegant, powerful, and all around, incredible creatures. Realistically it's more likely to be a meerkat but that's OK because I like them too.
Courage: Courage is not an absence of fear, but a decision that something else is more important than the fear itself. Howeverr scared I am of what I am doing, I know that the happiness I will experience will outweigh the fear. That's why I travel and do what I do.
These are the six questions I asked him, and I hope you enjoyed reading it.
It's pretty normal for us to get overwhelmed by the quantity of work we have to do everyday. It's hard to keep up and we slowly start to lag behind. We usually stop doing things in order to free up time for other work we value.
I could easily run some mile about a year ago but now I can't even manage to run for 10 minutes. It's because I've stopped doing it. And it's not surprising that we can't keep doing everything we want – mostly because of time constraint. There's very limited time everyday and we can't afford to do everything we wish to. So, it's obvious that we will stop working on our project someday.
We work on any given project for a short period of time when we are motivated and slowly start to lag behind. It's not only because we are not motivated to work on it. There are various other reasons for it – time constraint being one of them, and I'm mostly concerned about it. This is where maintenance mode comes in.
Here's a good explanation about the maintenance mode I found on SETT:
To explain, let me touch on how triathletes train.
Triathlons start with a swim, then a bike ride, then finish with a run. So, obviously, in order to win you have to be really good at all three, and in order to improve it is of course tempting to work on all three at once. Triathletes don't do this…kinda.

In order to improve your performance in triathlon you pick one of the sports and focus on it, perhaps for a week, a month, or several months. THAT is what your focus is and what you are consistently (probably daily) working on improving. However, if you ignore the other sports while focusing on this one, your ability in that one will slip to a degree that it costs you several weeks just to get it back to baseline.

Enter "maintenance mode".

This is seen as the minimum amount of involvement with a sport necessary to keep it at its current level, or to at least significantly reduce its rate of decline. This might mean hopping into the pool only 1-2 times/wk just to keep your form from deteriorating and riding your bike for an hour on the weekends to keep some of those bike specific muscles from "forgetting", just so you can focus on running 10 miles a day. Then, when you've got your running up to an acceptable level, you switch it into "maintenance mode" and focus on actively improving some other aspect of your game. I got an email from a triathlete that's in the top 1% (finished the Boston Marathon in the top 100 overall) and he told me " I alternate weeks between hard bike, hard run, recovery week. So, bike weeks, no really hard running, and vice versa." So, I promise, it's how things get done by those that are "so good I can't ignore them".

This method not only keeps you from being overwhelmed with working out all the time, it actually helps you get better faster because your body has a sufficient amount of recovery time.
What it basically explains is that you are setting yourself up for some discouraging cognitive dissonance when you fail to meet the mark you set for yourself.
To make this simple, while you plan to write a book or song or paint, you shouldn't set a very high mark like,"I'll write 1000 words everyday, or I'll paint 5 hours everyday."
If you, somehow, miss a day, and then another, you become more and more convinced that your plan is not working, that you are "failing" and therefore less and less inclined & likely to stick with your goal the next day. The point is that you should commit to plans that you know can succeed, and by doing so, you keep your brain's motivation centers on board with the project.
When you're working on a project, approach each week as its own scheduling challenge. Work with the reality of your life that week to squeeze in as much work as you can get away with, in the most practical manner.
We might be interested in playing football for a period of time. During that time we play it almost everyday. We get better at it and after sometime, we stop playing either because we have switched our interest or because of time constraint. It might happen with any skill.
I used to get interested in playing guitar when I was at school. I started learning and was slowly getting better at it. But after some time I stopped playing it altogether. I could play it pretty well at that time. Now, I can't even tune the guitar just because I have stopped playing it. Same happened to me with the keyboard. I stopped playing after I was getting better at it, mostly because of time constraint. Maintenance mode would be of great help if I had implemented it.
This works great if you want to eat healthy. People eat healthy food for some days and then they finally start to loose the momentum. So, if you can bring in the maintenance mode and eat healthy meal at least once a day then you can keep up with the momentum. Instead of saying "I'll eat healthy meals all day" and not being able to do so, you could eat healthy meal once a day to not loose your momentum.
Maintenance mode works for almost anything.
If you've stopped programming because of time constraint, you can practice programming everyday for just 5 minutes. Just touch it. Touching will help you keep your memories fresh and it will be easy for you to program when you next need it. I have very bitter experience with programming. I learned Python and PHP  but since I failed to use it from time to time, I almost forgot everything. I'm learning it again. Had I known about the maintenance mode, I would keep touching it everyday, at least for 5 minutes. We can manage 5 minutes of our time easily, since it's not that hard. We tend to leave our projects or work after we immerse ourselves to another set of work. Keeping those set of works aside, if we can manage just 5 minutes, we can keep our skills intact. That's what the maintenance mode is all about.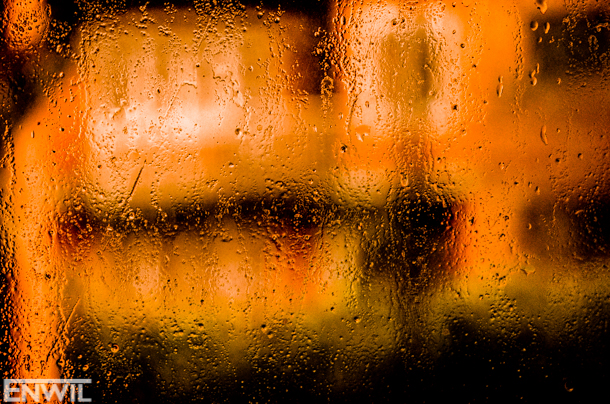 Joy and happiness is one of the highly out looked state of life which many philosophies advocate. Joy and happiness is worth attaining in life since these are the major form of mind fullness. But, how do we live in joy and happiness?
Joy and happiness are worth attaining if you don't want to mislive your life. But it's not easy to attain joy and happiness in our day to day life. There are many distractions and it constantly effects our state of mind. It takes us some techniques to be happy and live our life in joy. There are, indeed, many techniques which philosophers advocate. Among various techniques, one of them is to not participate in social hierarchy. It will reinvent your life and you'll feel joy in almost everything. It saves your tranquility for longer period of time.
We humans, try to get better than others who live besides us. We constantly try to uplift ourselves either by buying new stuffs or belittling others effort. We want to be above others to satisfy our ego. For example: A woman might buy a new hand bag and show it to her friend explaining how expensive it is. That way she'll be able to go one step further in the social hierarchy. She will try and show it to explain that it's expensive than the one her friends are carrying. Since, this activity is most likely to take her friends down on social hierarchy, they are most likely to do two things above all: They might buy a new handbag expensive than hers to save their social hierarchy position or insult her by saying the bag doesn't look as good as she thinks. They might even go one step further and explain why they wouldn't buy the bag she just bought. As soon as they belittle her efforts to go on top of social hierarchy, which is obvious, she will feel a sting of insult. And insult hurts a lot. Her attempt to take herself to the top of social hierarchy will not work. Instead, she'll feel insulted and it'll hurt her really bad.
Most people, for example, tend to buy expensive watch just to show it to others and take themselves to the top of social hierarchy. It's clear that they didn't buy the watch to see time, but to show it to others and take themselves to the top of the social hierarchy table. But, others will constantly try to devaluate their watch. Either by saying it doesn't look good or it's not expensive than theirs. They will bring in numerous types of insult to save their position from social hierarchy.
If you look closely at this phenomenon, it's nothing more than a verbal war between two person to save their social hierarchy position. Anyone who participates for social hierarchy won't have a good life, at least in terms of joy and happiness. What does this have to do with life? Does this effect the way we live life? No. Does this help us not regret our life? No. It only degrades our society and creates conflict between people.
It is no measure of health to be well adjusted to a profoundly sick society.
-Jiddu Krishnamurti
All of us make mistake by thinking that living in social hierarchy is the way of life. They think, for us to be successful in life, we need to participate and reach to the top of social hierarchy. Which is wrong as I've pointed out.
This is the way we've been living all our life. It's solely not your fault though. It's the fault of the society itself. But how did our society take this characteristic into consideration?
Even though participation in social hierarchy is not necessary in this era of time, it was back then. Social hierarchy was important when the human species were evolving. For example: A person on stone age was likely to survive if he stayed in a group. They were less likely to be killed by animals. They were also less likely to die of hunger because they would be on group and it would help them share foods and other essential resources.
But the person who would live alone had danger of many uncertainties. Animals were more likely to kill them if they weren't brave enough to defend themselves. If they couldn't find food for a long time then they'd die of hunger. There were various other uncertainties that make it hard for a person to live alone during ancient time. Most of our ancestors who didn't participate in social hierarchy were more likely to die.
So, a person who used to live in group and would go to the top of social hierarchy could easily feed his family and himself. That way participating in social hierarchy was very important back then. But, now we can survive even if we don't participate in social hierarchy.
All of our ancestors who were fortunate enough to survive had the characteristic of participating in social hierarchy. And we evolved from them. So, it's obvious, why we all feel the urge to participate in social hierarchy. And now, that we know it's doing more harm than good, we need to remove it from ourselves.
In this era, you will have numerous other advantage over a person who participates in social hierarchy. A person who participates in social hierarchy needs to constantly impress others. If he can't impress or belittle others effort then it will effect his tranquility. Moreover, he will have to face various insults of others in their attempt to belittle his effort. He is also more likely to waste more time and money for things others really don't care about and things which doesn't help him live a joyful life.
If we can remove ourselves from social hierarchy then we'll be able to eliminate worry from our life. Specifically, worry about our social status. If we don't care then we'll be happy and can feel joy from day to day experience.
This can also work in other numerous ways.
For example: I might be a great painter. And to save my tranquility I might not take part in any painting competition. It's because I will not have to save my status of being the greatest painter. If I win that competition then, I'll have to work for it. I'll have to save my title and if I won't be able to do so, It'll hurt me. People won't look upon me as the greatest painter. So, by not participating in the competition I'm staying happy and indirectly saving myself.
People won't know the worth of my greatness. It won't be measurable. People tend to measure our greatness through competition. If you can somehow win it, then you will be the greatest painter, until next competition. But, if you don't take part in any of those competition then you'll be unmeasurable and be the greatest. Even though our main focus is not to be the greatest. Our main focus would be to live in  distraction free joy and create value to the world.
Again, creating value to the world shouldn't be our main focus if you want to preserve your tranquility. It works the same way as social status. If you try and create value to the world and won't be able to create it then you'll be very disappointed. So, your focus should be to enjoy life and do what you like.
If you can do that then creating value to this world will come itself. You won't have to work for it, it's automatic.
Facebook was not created by Mark Zukerberg thinking about making it a huge company. He started just to help Harvard University students. After that, they found it really valuable and it started to flow. If he had created it trying to make it a huge company, it would have failed. Because he wouldn't be able to generate good and valuable ideas in the first place.
In the same way, you should think of enjoying your life and working on what you like. Value will come itself. Startup ideas don't come to you when you think about it.
You can't simply give Buddha nobel peace prize. There's no limit to his greatness. Since, Obama also got a novel peace prize, can we compare or limit Buddha with Obama? No way.
Gautam Buddha is beyond comparison.
That's why, it's very important to go beyond competition. It has many advantages. You will be able to save your tranquility, since you won't have to worry about your status or position, and most importantly you'll be able to live your life in full joy and happiness.
In short, Insult hurts us when we participate in social hierarchy.
I read about social hierarchy going through some of the excerpts and essays from William B. Irvine's new book. His book "A Slap in the Face: Why Insults Hurt–And Why They Shouldn't
" has in depth detail of everything we need to consider for living a joyful life.
###
I took above photo of a window while it rained. I use that as my secondary wallpaper. Some of my friends said  it works great for wallpaper. If you want it then here's then click here for high resolution.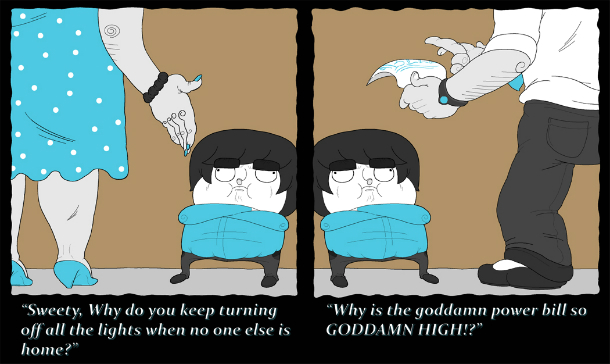 Contradiction is not a sign of falsity, nor the lack of contradiction a sign of truth.
-Blaise Pascal
In life, there's no guarantee that one of two opinion will be wrong. While two person argue over a subject, both might be correct.
We have the habit of picking up random opinion as right or wrong. What's worse is that we choose an opinion from within our understanding of the world, not beyond it. A person is more likely to argue that his opinion is correct, if the society approves it.
If we live in a capitalist society and are heavily shaped by it then we will pick it as a correct opinion, opposed to socialism. It's not only in case of capitalism and socialism. It works the same way for almost everything.
Taking all these elements into consideration there are basically three types of condition.
Right Vs Wrong
This is the most easiest argument case and can be solved easily. We can figure out the correct opinion just by choosing the right opinion. A murderer might, for example, argue with a police saying it was right for him to kill a person. We know this mindset of the murderer is wrong. So, it's easy to distinguish this type of arguments and choose the correct opinion.
Right Vs Right
I'm concerned mostly with this element of argument. This is the is the type of argument which confuses, misguides and creates conflict between people. Both people who argue will be correct from their own perspective.
My values, for example, contradict with many teachings and philosophies of life. Some days ago, I read that we should love work and work hard so that we will be able to leave a legacy behind and make this world a better place. But after a day or so I read that most people regret working too hard when they are about to die. It said that most people wished that they didn't work too hard, but instead, enjoyed life.
If that's the case, and I don't work hard then I won't be able to reach my goals of giving something to this world and making it a better place. All people who have struggled to make this world a better place have worked hard all their life.
So, here's the case of positive contradiction. Both teachings are right and we can't argue that one is right and other is wrong.
Overtime, I've figured out that it's necessary for us to develop or follow a philosophy for life. That way, even if our values contradict, we'll know what values are worth following. We won't be misguided after that. But it's a good habit to try and practice every philosophy of life to figure out what works for you and what doesn't.
For example: You might follow the teachings of environmentalist and believe that this world has too much population already. You will not want to have your own children after following them but if you read the greatest regret in any individual's life, it's that they didn't have their own children. They wished they had their own children so there would be someone to take care of them when they'd grow old.
Both views are correct from their own perspective. When you choose one you have to be careful that it's what you value in your life. You can't let your intuition guide you in this situation. It's because you might be inspired and touched by one particular philosophy but you might have another set of values which contradicts with the philosophy you're about to follow.
So, it's really important to have a philosophy of life which you follow, or else there's high chance that you'll mislive your life. <— Tweet This
Another example might be of a contradiction between thinking about the future and living in the present moment. You can either think about your future and work for making it better or live in the present moment and not care much about the future. Of course, thinking about your future makes you worry about your life and disrupts your tranquility. So, I'd rather live in the present moment and create good habits which will help me in the future. I might, for example, create a habit in the present moment and start saving by takeing care of my personal finance. That way I won't disrupt my tranquility and will be able to live in the present moment.
Also, the practice of mind fullness teaches you to focus only on one thing at a time. It is said to be the secret of achieving your goal without getting distracted and overwhelmed. But a successful business person might tell you that he achieved success because he has many business and was able to focus on every start up equally.
Here's another contradiction between two teachings. Should you just focus on one business and take on the other or should you focus on every business equally so that even if one of your business fails you'll have next as a backup. Working on only one business might make you penniless, if it fails to achieve your desired outcome.
As said earlier, there is no one grand value or philosophy which works for all. We need to experiment every philosophy one by one and figure out what works best for us instead of letting our intuition guide us.
Wrong Vs Wrong.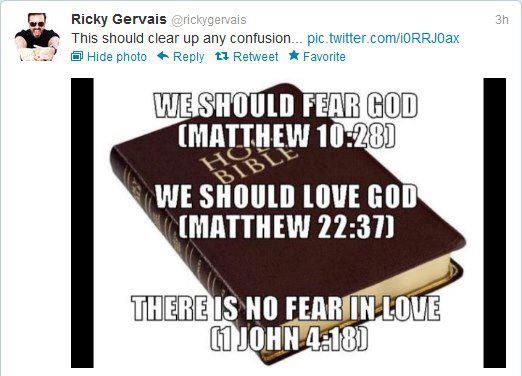 Personally, I take the wrong vs wrong argument far worse than right vs right. Easy example for this would be a debate between two religious people. Both are wrong in a way. This situation brings hatred and misguides people heavily. I take religion as a work of fiction because people in ancient period couldn't explain this universe in a proper way. So when two religious people argue against the other religion, both are wrong. And it's hard for us to pick one winner. Actually, it's impossible. Since we can't figure out who is right, in this case, both group of religious people will go against each other. It leads to violence and people die. It's one of the major cause of death.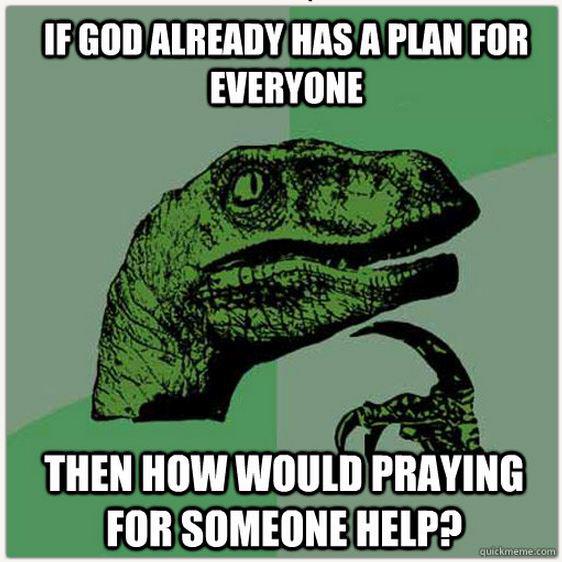 The Solution?
Honestly speaking, I'm far away from finding a perfect solution for this. All we can do is try and make better decisions instead of letting our intuition guide us. As I wrote in the above passage, we mostly choose opinion based on the environment that shape us. Since both opinion will be correct from their own perspective we need to figure out the middle ground. Taking any philosophy to extreme might be harmful or even dangerous. But again, we get to taste the true essence of any philosophy only after taking it to the extreme level. We've got another contradiction here. Should you take philosophy to the extreme or find a middle ground for it? Most people who take philosophy to the extreme level enjoy the joy it has to offer. Whereas people who try and settle for a middle ground might not get to experience the end goal any philosophy has to offer.
For example: If you want to change your diet to paleo then you need to cut grains completely from your diet and eat more meat along with other fruits and vegetables. In the same way, if you want to be a vegan you have to eliminate meat and dairy from your diet. What I'm trying to explain is that you need to take your diet to the extreme level for it to take effect. If you practice veganism, you shouldn't eat meat and settle for a middle ground between veganism and paleo. It obviously won't count as a vegan diet but settling for a middle ground might be a disaster. You won't get chance to experience the end goal of both diet.
Settling for the middle ground might be the answer or solution to various contradiction we experience in our day to day life. But if not used properly, it might work as a tool for disaster.
Contradictions do not exist. Whenever you think you are facing a contradiction, check your premises. You will find that one of them is wrong.
- Ayn Rand

Do what you will, this world's a fiction and is made up of contradiction.
-William Blake
I would love to hear your response to this post. Write in comments below about the right vs right contradiction you've encountered in your life and, if possible, how you dealt with it.
After trying numerous programs and adopting different workflows, I've come closer to figuring out my best work flow for writing. I've used many software, implemented many suggestions and tried different workflows. I was never comfortable with any workflows that other's recommended. It was partly because I had different writing behavior.
Everyone has different writing behavior just like how everybody has different set of values and perspective. We should always note that there isn't any grand writing workflow which works for everybody. It's just not possible when everybody has different way of writing. It's not like rational subject where 2 plus 2 equals 4.
Since, writing is a creative craft we need to deal with it in a creative matter. This also doesn't mean that there's a one for all solution writing software. I thought Scrivener was the best writing software for almost anything from play writing to novel to blog posts. But I've switched to ResophNotes currently. It's not because ResophNotes is better than Scrivener, it's because ResophNotes has less clutter and is minimal compared to Scrivener. So, ResophNotes worked for me. It might not necessarily work for you.
First of all, I tried figuring out perfect software for writing. I researched and downloaded some text editor for writing. As it turned out I didn't write well at them. It was not because the text editor was bad, it was my mentality which made it impossible to write. I was convinced, some how, that a good text editor will make me write better. But my assumption was wrong. We can write even in a simple notepad if we have stuffs to write. We need to have a good creative energy, not a good text editor, even though it helps in a way. So, I figured out that I had wrong mindset. It doesn't matter where you write unless you use your creative force and write.
Some of the text editor I used are: Dark Room, Write Monkey, Notepad++, Scrivener, Zen Writer, Evernote and ResophNotes. I first started writing on notepad because I didn't have any other text editor to write on. I developed this feeling that good text editor is a must for a good writer, but it didn't help because there was no difference in my writing even after switching to numerous other text editor. I started searching for text-editor and I found Dark Room for the first time. It was my default text-editor for some time but it didn't last long because I was not comfortable with it's interface. I wanted a text-editor where I could store and keep logs of my writing. I also didn't want very rich text editor, which would distract me. So I switched to Write Monkey and much to my dissappoitment, it had the same interface as that of Dark Room. I immediately deleted it.
Along the way, I was concerned about my writing. I was particularly concerned on what to write and how to write better. There was only one way to improve my writing, that was by writing a lot. Steven King also gives us the same advice, "If you want to be a writer, you must do two things above all others: read a lot and write a lot." So, I had to start writing, and it was no easy task. I needed to keep logs of all the post I had written and write for the blog. One reason why I love ResophNotes is because we can keep logs of all our writing at the left side of the screen and write at right side of the screen. It's convinient and minimal. Scrivener also has the same interface but lots of clutter. If I'd be writing a book then Scrivener would be the perfect choice. But for everyday writing and keeping logs of my posts, ResophNotes is the best.
I keep only the better posts worth publishing in ResophNotes, everything else is logged in Evernote. I use Evernote for archiving everything. Archiving my posts, my bookmarks, my finances, etc. It's good for a reason. I like to use stuffs which is good for some particular reason. For example: Evernote is good for archiving stuffs, ResophNotes for writing, Facebook for Social Networking, Youtube for Video. I've written something along those line sometime ago, called Good at one thing. Which means that there's a specific purpose for everything, and if we try to defy it's purpose then the outcome will be bad.
What I basically started to do was to write 750 words of free writing and then creating it a blog post. It didn't work because I wouldn't write more than 750 words two times a day. I would only have mind dumped 750 words free writing, which wasn't worth publishing on the blog. So, I had to think of something which would help me write a blog post along with 750 words. So, I started picking up a topic and writing 750 words about it. Sometimes it goes well, and sometimes I struggle to write. And now I don't force myself to write 750 words. It might end in 400 or 800. Anything is fine but I target 750.
Basically what I do is, I write 750 words and then log it. If it's worth publishing then I'll edit it or else I'll let it stay as it is. That's how I have been writing till now. May change it later since I'll be experimenting different stuffs that might work.
I can say, people don't notice most of the stuffs around them. I went to GIHE YOUTH FEST 2013 with my zipper open the whole time, and yet nobody noticed them. I wasn't even hiding, I was in the crowd.
This might not be a legitimate explanation of people not noticing different stuffs that happen in life, but still, it amazes me. How could no one notice it? I had my zipper open the whole time!
There are many stuffs that take place everyday in our lives, yet we never notice them, be it small or big. Most of the time we are unconscious about them and other time we just don't care. Just by paying little attention to them we'd be able to create joy in our lives. Everything has the potentiality to make us appreciate it's existence.
The Little things we don't notice, are the Biggest things we miss.
This can be outdone by cultivating the habit of noticing more. If you notice every small stuffs then you will generate more emotions, which will help you stay interesting, happy, satisfied and so on. I especially like Tynan's take on this:
Boredom is tied a lot to not being able to generate your own emotions — happiness, satisfaction, and so on. If you're curious, you can always do interesting things.
If you want to self-generate emotion more, there's an excellent 30-day challenge that's done amazing things for everyone I know that's done it. For 30 days, find one positive thing from everything that happens to you.
Before you can control your thought patterns, you have to be aware of them. Most people aren't, they're quite reactive to what's happening around them. So for 30 days, reflect on anything that happens and come up with one positive aspect of it.
When you can internally find something positive in everything that happens, it makes you happier. And happiness is the big emotion we want to generate. There are others you might want — ambition, drive, etc — but if you can solve happiness, you're 80% of the way there.
A similar exercise: at the end of the day, every day, write 2 or 3 things you're grateful for. It creates a loop in yourself, where you can appreciate all the amazing things in your life. The amount of experiences you can have on even an average day are amazing.
If you can cultivate that positive awareness, it gives you a big well to draw on.
Say I'm on the train and there's nothing to do. I'll look around the train, and think, "How amazing is it that people figure out how to make this handle? People pull on it, it doesn't break, it's functional… amazing engineering…" You only have to capture a very small amount of what's interesting in the world to have a very interesting life. You only have to capture a very small amount of the happiness in the world to be a very happy person.
People don't notice the things we do for them, until we stop doing it
"We notice things that don't work. We don't notice things that do. We notice computers, we don't notice pennies. We notice e-book readers, we don't notice books."
― Douglas Adams
I have been learning to program all by myself for the last few months. There are loads of resources and tutorials online, and I have leveraged it. It's great how much of a difference it's making on me. First of all, I used to suck at computer and always failed in computer at school. I scored 7 out of 100 in computer for the first time and 4.5 in the second. And I was the only one to fail. Computer and English were the most easy subjects, so everyone would pass easily, except me. Along those lines, I generated hate towards computer. Anything related to computer was nightmare except for the occasional games that I played in the computer.
While I went to college, I made sure that there was no computer in my field of study. I was convinced that I wouldn't be able to learn anything related to computer; let alone program.
Now I've basically killed the mentality that I suck at computer or anything related with it. I've designed web pages, which, I thought would never be possible. I've been working on it, day in and day out.
Persistence
While I was wondering how it all happened, an interesting factor came up. I was persistent towards my goal. I kept working on it even though I didn't gain any type of instant gratification or profit. I was nowhere near designing a web site some years ago but now I've improved a lot. I now think that it's almost same in anything we do. If you are persistent on your end goal, then you'll eventually accomplish it. There are, indeed, hurdles we need to pass along the way. All those frustration, failure, negative mentality and getting stuck at things which takes forever. After analyzing all those improvements, I've come to conclusion that those hurdles are what makes us better at our craft. If you can pass those hurdles then you'll improve significantly.
Example
Let's say there are two people who are trying to learn Spanish. The first one tries to speak Spanish everyday, even though his Spanish is really weak and whenever he feels like he's not communicating effectively, he goes and studies. As we know, the hardest part in becoming fluent at any language is to use correct words at given situation simultaneously while learning it.
So, Whenever he get's stuck while speaking, he tries to figure out the words, either by asking the native speakers or by listening to Spanish podcasts. Slowly, he gets hold of the language and is able to speak Spanish. The only secret, you can see, is that he didn't stop speaking even though it was really hard to communicate. He kept working on his weakness and tried to overcome the hurdle. And he was successful at it, which made achieving his goals easier and more effective.
So now we have another person who wants to learn Spanish. He thinks there's no hurry and has enough time to learn it. He wants to learn Spanish but doesn't have any need to learn. So he goes out occasionally, and tries to talk with native speakers. After trying to communicate for sometime, he finds it really hard to talk with them. Instead of taking this as an opportunity to improve his Spanish, he thinks it's really foolish of him to try and talk with them. He finds it really difficult, and thinks that after reading vocabulary he'll be able to speak with them. Since there's no urgent need to learn Spanish, he takes time to learn it. He slowly looses interest in Spanish language because he can't speak effectively with native speakers. Instead of reflecting his weakness and working on it, he tries to skip it. It didn't, as a matter of fact, make him successful at achieving his ultimate goal of learning Spanish language.
Improvement Factor
The first guy improved on his weakness whereas the second tried to skip the hard part. If you try and skip the hard part then you will almost always fail to achieve your end goal. Another important aspect for achieving end goal is breaking your goal into smaller parts. If you want to lose weight then start by breaking your diet into smaller parts. If you have the end goal of speaking a language then you should also break it into smaller parts. You can spare a week for listening podcast, another week for reading book of your target language, another for speaking, and so on. And this is the most interesting part. If you can complete the short term task then there's high chance that you'll accomplish the end goal. You can figure out if you'll be successful at your goal or not just by looking at your current pace. If you are successful at short term goal then there's high chance you'll make it till the end, or else it's going to be really hard.
Turning Weakness Into Strength
What I basically did with programming was turned my weakness into strength. I used to run away from anything that was hard. It didn't help me, instead made me run away from success. I made short term goals and completed it, and never searched for short term gratification. That's the main difference I see between anyone successful and unsuccessful. People who achieve their goal always work on their weakness and improve it, instead of running away from it.
I could have ran away from my weakness and kept working on other easier stuffs. But that weakness would be the turning point of my success on trying to program. Weakness comes back to us one way or the another. I wouldn't be able to be a programmer because I would miss the whole point. I am still not a programmer but if I will be persistent at it then there's no way I won't be. I might change my mind and work on something else. I might not want to be a programmer but the technique is the same in everything I try. It's same everywhere. We don't need to search for magic formula that will make us successful at attaining our goal. It's universal: Start from day one, break the goal into smaller parts, make sure you complete it and work on your weakness. I have come to realize that there isn't any magic formula or hack for attaining our goal. I was running away from weakness, but now I'm pretty much working on my weakness. Weakness is what drags us down, so skipping your weakness is just a foolish act.
Working on Weakness
If you constantly work on your weakness, there's no way you won't succeed. Weak spots stop us from achieving our goal, so working on it is the only way to succeed. If you try and skip the hard part, which is accompanied by your weakness, then it will not help you achieve your goal. It's as simple as that. So the most effective way of learning anything is not running away from the hard part, but working on improving it.
Start From Day 1
Starting from day one is another aspect of success. If anyone says that they will work on something on January 1st or on their birthday, then they probably won't make it. But instead if they start to create a smaller work loads and make a routine to try and complete it, then there's high chance the person will make it. The biggest factor is starting from day 1. As soon as you get some idea, you should work on it. If you want to learn guitar then you should start now with specific goals, not on your birthday or March 1 or some other date. That's the whole point in success. Time travels very fast and you will lose interest over those things over time. You won't feel like working on it later because you won't have the same mentality and energy as you will have when you had that idea for the first time.
While you work on your goals, you get motivated for accomplishing other goals as well. For example: When I start my day on a brighter note, I tend to write better and after I write better, I get motivated to work on my programming skills better. It's like a chain. If you break one, other falls short and you won't get the motivation you will need.
The reward itself is the motivation to work on other goals. If you have the habit of constantly searching for instant gratification and reward then that's it – the motivation to work on other goals. Don't search for monetary reward because that drags us down from our goals. You feel less motivated when you don't get enough monetary reward and your brain starts to work less. If you get monetary reward today then your brain will search for grander reward tomorrow and it will be impossible to fulfill everyday.
If you want to be healthy then, you obviously need to eat healthy food. You need to cut bad carbs, stop eating outside, commit on eating at home, eat more green veggies and nuts. If you want to become healthier but don't want to eat proper food then there's no way you'll become healthy. Most people complain that they grow fat but they never take any steps to exercise or eat healthy food. They are always blind to the fact that lack of exercise and improper foods make them fat. Even if they are aware of it, they prefer not to work on it because that seems really hard or uncomfortable. The solution is, obviously to work on the hard part, i.e. the weakness and not on easy shortcuts. The result will slowly start to build up.
—
I am also improving my photography skills. I don't have any plans for getting professional, it's just I want to be able to take good photos when I need. While I started taking photos some year ago, I used to take really crap photos. I've improved a lot now, even though I'm no where near professionals. I am using simple point and shoot camera at the moment because I don't have DSLR or other better camera (which I wish I had.)
###
Whew… that was a long one! There might be some typos because I didn't take much time to edit.
To wrap this up, my brother is out with new music video. It's below, if you'd consider checking it.