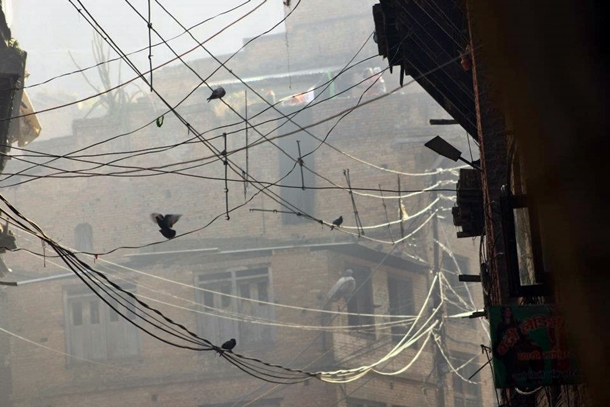 Some way or the other, we are always stuck on difficult situations. That happens to everybody. I've accumulated some tips to help you feel good and protect yourself during difficult situations.
1) Take A Deep Breath: That's the first thing you need to do. When we are anxious about something, we worry about it and panic automatically. Which means that we breathe a lot faster. So, taking a deep breadth will help you relax and start working on the situation.
2) Engage in Negative Visualization: When you have a mindset where you constantly think something worse could have happened during that time, you feel joy in the present moment. If a vehicle hit you and you're in hospital, think that you could have died. And you'll feel very happy that you've survived.
If you don't have a job but own a house, think that you might not have had the house. That way you'll feel gratitude for the moment, that atleast you have a house and there are people who don't have it. And be happy with what you have.
Most people ask for more every time and it eventually leads to unhappiness. And sometimes to high anxiety state. So, engage in negative visualization while you are in difficult situation.
3) Accept the Situation as it is: This is the most weight lifting thing to do while you're on heavy state. While you surrender yourself to the situation you accept everything as it is and be happy with it. Most of us try to change the situation when it's bad. But the thing is that, we can't. We can't change any situation after it has occurred. If you failed the exam, then you can't go back in time and again and pass it. You can't change the events that has happened. So, surrender and accept the situation. It'll light you, at least in a small way.
4) Think of your ultimate goal in life: All of us have that ultimate goal in life. A goal and passion for which we work day in and day out, either consciously or unconsciously. Think about it. Thinking about something which you are really keen to pursue will make you stronger and help you stay calm and cool during difficult situation.
When you think about achieving your ultimate goal, you won't be weak or afraid of anything because that fire will burn inside of you.
However, you are screwed if you don't have any ultimate goal in life. You might, in a way, feel lost, scared and confused.
Therefore, it's very important that you have ultimate goal in life. Most of us don't know what we want to do with our lives. That's bad.
5) Smile: Yes, that simple. Just smile. What if you don't want to smile since you are stuck in really difficult situation? Then fake it. Fake a smile. Research has shown that if you smile (or even fake it) you release a hormone called oxytocin which makes you feel good.
6) Try and Help someone: We are often disappointed when we keep thinking about ourselves. We think about our future, we regret about our past, we want to kill ourselves for not taking that opportunity and so on and on. It all happens because we only think about ourselves. So, instead of thinking about yourself, think about others. How you can help them, even if it's in a small way. Maybe help an old lady cross a street? Or give advice for someone who's unsure of what to do with life? Just anything. When you start to focus on something else, you start to forget about your worries. And that's your primary goal.
7) Mental state: You'll have to pass the moment anyway. If you get anxious then you'll pass the moment in unhappy state but if you stay cool then you'll pass the moment in happiness. Think about it. You have the power to choose. Hence, why not choose to live the moment in happiness?
In the comments below, let me know what other tips I can add here. Tips which you use while you are stuck in bad or difficult situations.