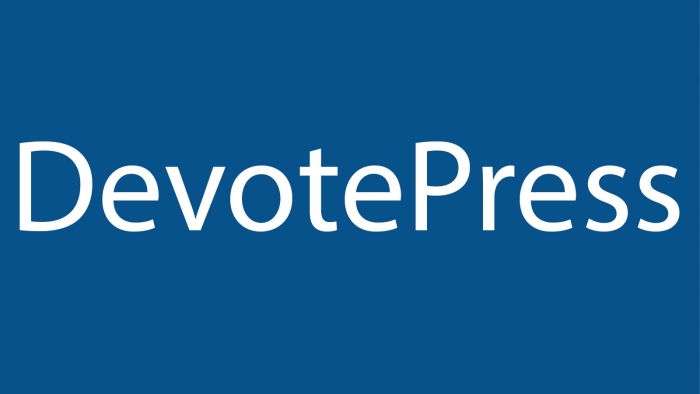 It's been a long time since I have been using WordPress. I use it for almost everything web related. Everything I do in the internet is WordPress related in some way or the other. I use WordPress as a blogging platform, I use it as a CMS (Content Management System), I work with WordPress, I create WordPress themes, I dream WordPress. And now, I'm writing about WordPress.
I co-founded DevotePress along with Sakin Shrestha to help all level of WordPress users. It's a tutorial based website solely dedicated to WordPress.
I never thought I'd be writing about WordPress when I first started using it.
When I first started to learn WordPress development, my buddy Niall asked me to teach someone else so that I could pay my knowledge forward to other people and learn along the way. I found it really difficult to teach others in the initial stage since I had very less programming knowledge. It was also a new platform which I knew nothing about.
I tried to teach others and pay it forward but failed miserably. This was the major mission I failed to deliver at that time.
And now, after a long time, I'm writing about WordPress with Sakin to help all level of WordPress users. Hence fulfilling my mission of paying forward something to the community.
I've learned a lot and want to help others learn and understand it.
We are targeting both beginners and experts with articles ranging from blogging to coding.
There are lots of WordPress newbies out there, so we thought of focusing on simple articles for beginners as well. Hence, we have two parts in DevotePress. One for 'Writing & Editing' and another for 'Coding'.
WordPress experts can take advantage of the Coding section whereas newbies can learn to use WordPress through 'Writing & Editing' section.
Since this is in initial stage, we don't know if it'll be same forever. We will, for sure add other categories in the near future according to the needs of users.
We have a very long term vision with this one. So, we want the base to be very strong. A huge hit and popularity in the initial stage is always fleeting and makes the business go weaker. But if we have a solid and hard working base from the initial stage, we will progress much faster in the long run. And that's the target for us.
Personally, I think this will live for a long time since there are lots of WordPress users. More than 18% of the web has been powered by WordPress till date, which means this is a great chance for us to help both, new and old WordPress users at the same time.
The biggest obstacle was not knowing which level to target. However, after brainstorming and writing for a long time, we've come to conclusion that we'll write tutorials for WordPress newbies and provide codes for WordPress theme developers or other advanced users.
Sakin has lots of knowledge on WordPress theme development and is also the founder and lead developer of Catch Themes and Catch Internet. So, it'll be easier for us to help other theme developers and provide quality code along with tips and tutorials.
We have been working really hard for this. And after working for a long time, we have now launched DevotePress. It's in initial stage at the moment.
One of our main goal was to keep it as minimal as possible. And I guess we have been successful at that.
###
This started as a side project. I personally think side projects hold lots of power. Here's a great article about why you should start side projects (if you're interested): "Start Something: The Power of Side Projects. Little Projects that have Changed the World"
*Fingers Crossed*