Writing is done to express your feelings in words. Feelings are precious and everything we learn from our feelings are worth sharing with other people because it helps other people to improve themselves by expanding their consciousness.
Just like how drops of water contribute to make a sea, our writings will contribute to make a progress in human consciousness. So, write everything you experience or feel because this is not only going to help you but also help the whole human race.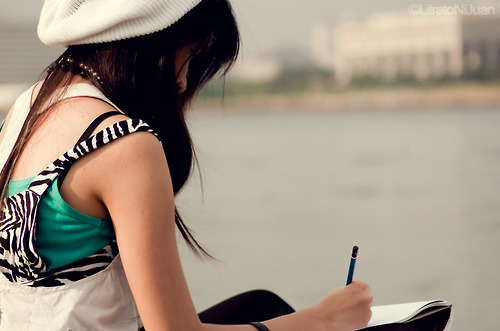 Most people don't write because they think they are not good enough to write or their grammar is very poor. This should never be an excuse.
In fact, I am very poor at grammar and know very little about it but I haven't given up writing. People will eventually read and learn about the knowledge you share and very few among those people care about your grammar and structure mistakes.
What really matters is the message you are trying to send. Maybe there are people who take grammar seriously but it shouldn't  be a problem as far as you are trying to express your feelings into words.
I've written this post to motivate you all to write. Don't take it otherwise. Have a nice day!
We are all writing for change.