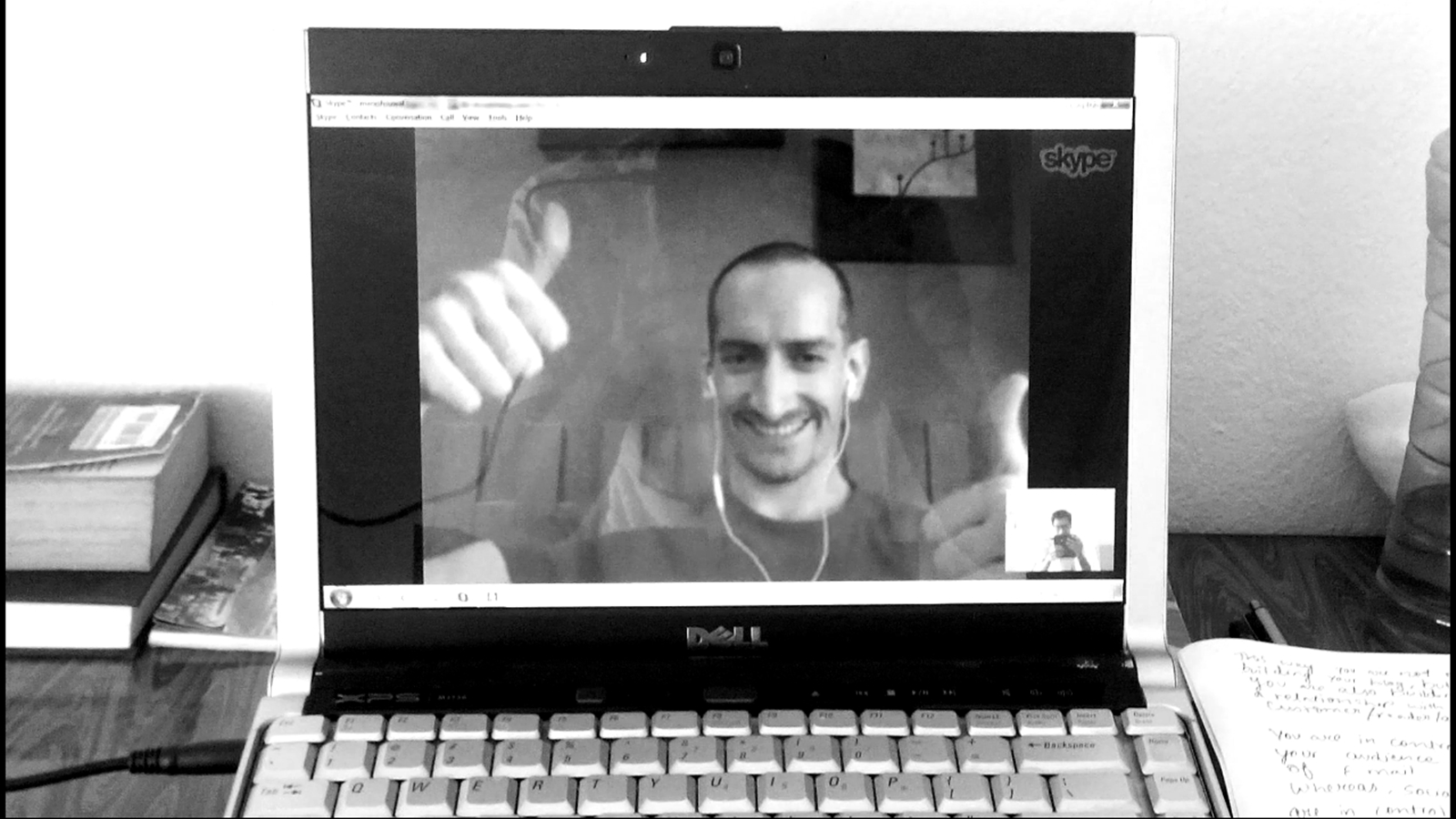 Today is October 1, 2013. I feel lucky to have survived until today. It's been a long journey since my birth.
This day is ending, and it will never come back. Should we be sad that it will never come back? or be happy that we were fortunate enough to live this day?
I don't have answer to that question. I don't want to have it either. Sometimes it's better to not have answers to everything.
Sometime around mid July last year, my buddy Niall helped me set up this blog. I promised him that I'd post once every week, and I've been able keep up with it. It's already been more than a year and 3 months since that day. Wow!
I started this blog with the initial thought to track myself improve overtime. And I've improved significantly over the past year. I've improved my writing, my programming skills, my habits and lots more.
I have been writing and posting my thoughts here, and I'm also fortunate enough to have readers who read my content and provide valuable feedback. When people visit my blog to read, I feel like they visit my door step to listen what I have to say.
Writing for this long, I have lots of people who come to my door step to listen what I have to say. My thoughts, my philosophy, my struggle, my life and my journey.
I just want to thank you for being there to read my content. What else would I need to make myself happy? 🙂
Of course, I struggled to write at times, but I didn't give up. I kept my composure and kept writing.
I write everyday, but post only the best one, once a week.
I debate with myself as to keep or not to keep all my content on the blog. If I keep those then my blog will have lots of crap content since everything I write won't be good.
That's why I thought of keeping only the best ones.
I feel like I'm making this world a better place, at least in a small way.
So, after working on my blog for more than a year, I thought it was time that I redesign my website. It's been already more than a year I used the previous design. It wasn't responsive and interactive and had lots of distraction.
So I thought of keeping it clean and minimal, making it more interactive and fun. The biggest part of web is content, and I thought of making it my main focus.
After tweaks and turns, I've finally laid out new website design for my website.
Here was the previous layout of my theme (Enwil.com Version 1):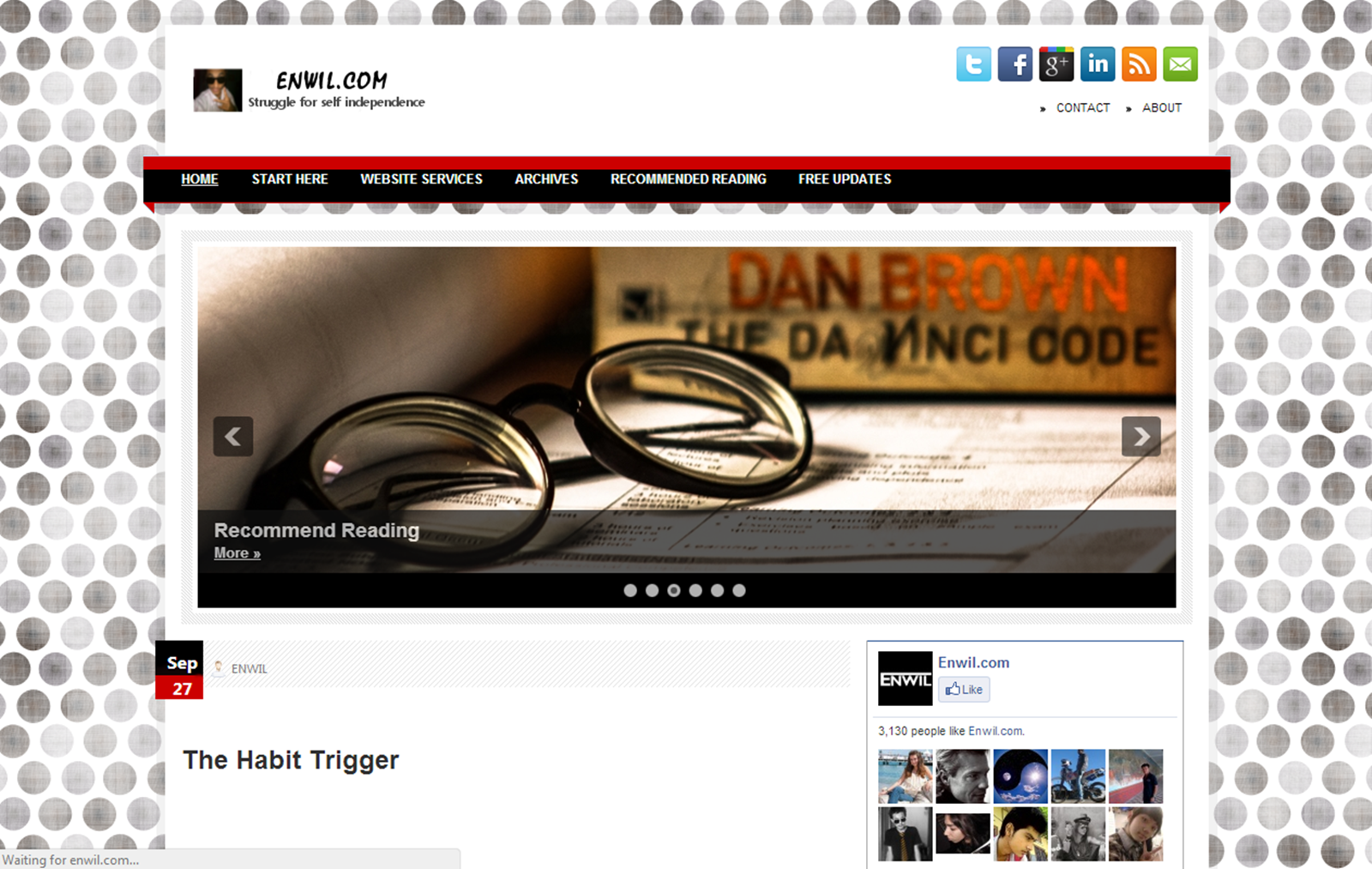 Here is the new layout of my website (Enwil.com Version 2):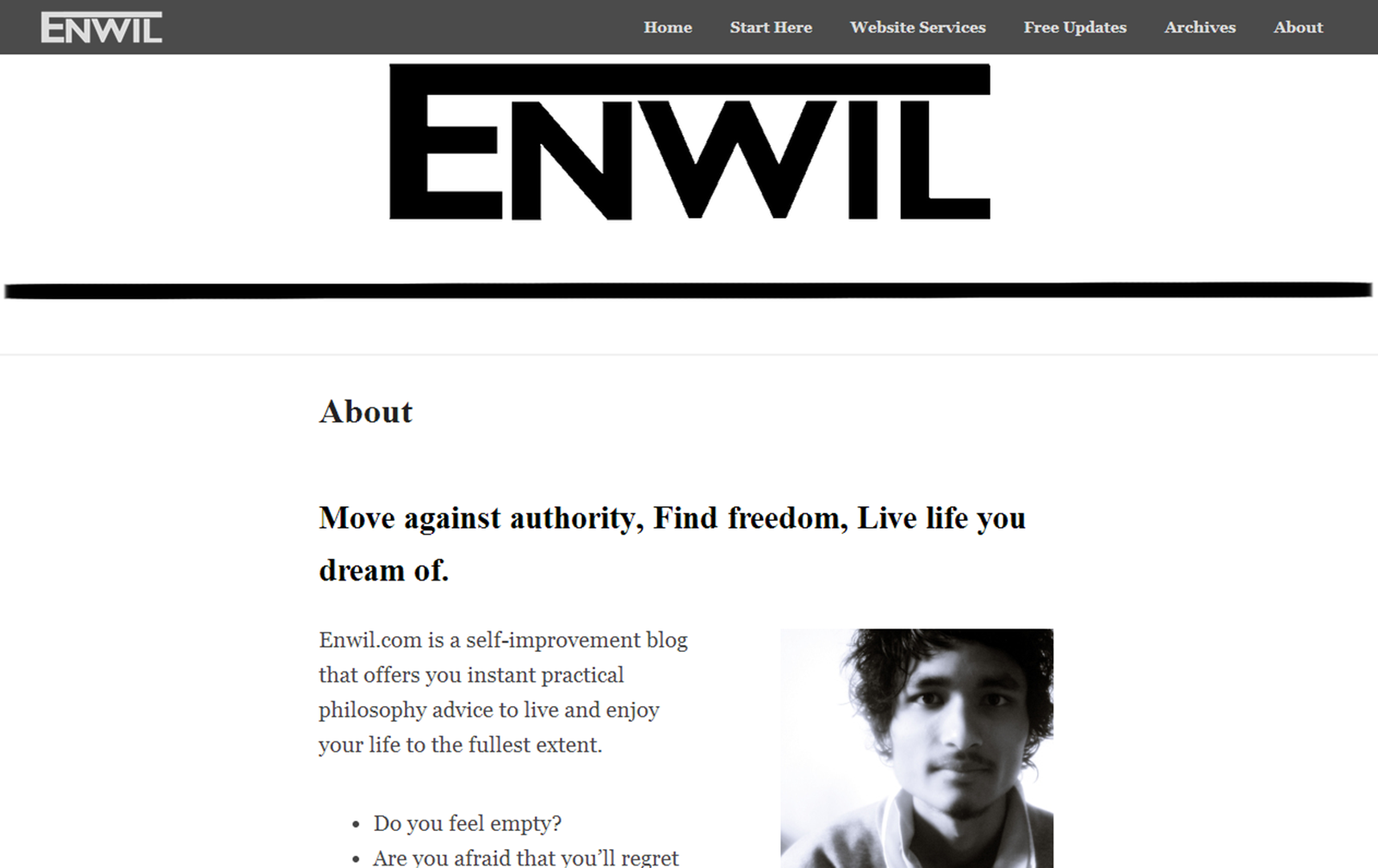 Now, I'm much more focused on the content. It also has lots of white space, which makes it easier to read. And most importantly, it has no distraction.
I also thought of doing a YouTube video today. I even took one, but not sure if I'll post or not.
From today, I pledge to improve every aspect of my life. It started from the blog design, now I need to implement on other aspects of life.
October 1, 2013: The day I pledged to flip my switch of life and mind.
Thank you everyone who've read my blog and thank you Niall for helping me start this. Without you it wouldn't have been possible. You've always been there helping me. 🙂
Edit: Update from Niall in his Disrupting the Rabblement Facebook Page: