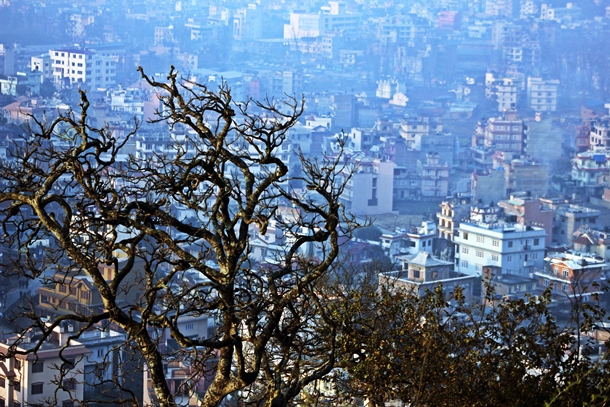 Lets say you bought a car for rent. According to the deal, you get to use it for a week and then you'll have to return it. What would you do?
Would you keep your car at home and do nothing with it? or would you make full use of it?
Any rational person will surely perform the latter option. Choosing that option will guarantee full use of the car and money you paid for it.
It's exactly the same thing with your body. Your body is for rent. You don't own your body. It's there only for a limited period of time.
So, you are in this world and your body is in rent. You are renting the body for the time you live on earth. It is only for a limited amount of time. After that, it again belongs to the earth.
If you are still rational then you should make full use of your body. But we do the exact opposite. We don't make full use of it. Rather we try and purchase lots of stuffs which have very less meaning in the long run.
That's why we are irrational.
We even manage time to get bored. Amazing!
Here are some tips that can help you make full use of your time and body(resources) here on earth.
1) Stop believing you can own stuffs:
We falsely believe that we can own everything we want in this world. In other words, we believe that we can use money and own stuffs we want. We think we can buy cars, house, television set, video recorder, and own it forever. But you simply can't own anything forever since you don't even own your own body forever.
Our body is for rent, and it's only for a limited period of time. If we don't have our own body with us forever, then we can't have anything forever.
2) Focus more on experiencing and exploring:
Since tangible goods have very little value for us in the long run, it's best if you focus your time on experiencing and exploring the world. These are the elements that matter most on our deathbed. That's the reason you are here, so focus more on exploring the world.
3) Cut out Bullshit Activities:
We don't realize it immediately but we do lots of bullshit activity everyday. We watch TV for no reason, we eat junk foods, we hang out with people we don't like, we surf the Internet mindlessly, we waste time watching bad movies, etc etc. There are lots of bullshit activity we perform mindlessly everyday. If you can cut out on those activities then you can focus on other elements which matter most.
4) Don't take anything for granted:
The reason we have this topic is solely because we take our bodies for granted. We take it for granted and think that we will own it forever. We almost take everything for granted. We take food, oxygen, water, love, relationships, possessions, politeness, and everything else for granted. We have to stop thinking about our stuffs and experiences in that way.
5) Realize when you waste time:
If you have very less time on earth, you can't afford to waste your time. But we waste time everyday. The first step to eliminate it is, realization. We need to realize and figure out when we waste time. We can only solve problem after we figure out the problem.
To wrap it up, everything in this earth belongs to it. We just rent it for limited time we live on earth.
If you don't want to regret your life then you'll have to make full use of your body and time here on earth. If not, you will have a very hard time trying to figure what went wrong, on your deathbed.
Instead of trying to purchase lots of stuffs by deluding yourself that you'll have it forever, try and fill that time with good experience and moments.